August 2015, Melbourne Museum.
One of our favourite winter weddings! Both the ceremony and reception were held in the Melbourne Museum; the ceremony in the Kalaya space and the reception in the Treetops function room which offers wall-to-wall glass windows looking out to lush tall green trees.
At the reception, each table was set with marble centre pieces holding crystal table numbers, real coral, rough cut crystals pieces, mix-and-match antique vases and bottles, and an array of beautiful florals, making the reception room look like a magical rainforest. North St Botanical supplied all florals for the event from the bridal bouquets and the grooms buttonhole, to the cake flowers, ceremony arbor and guest list frame.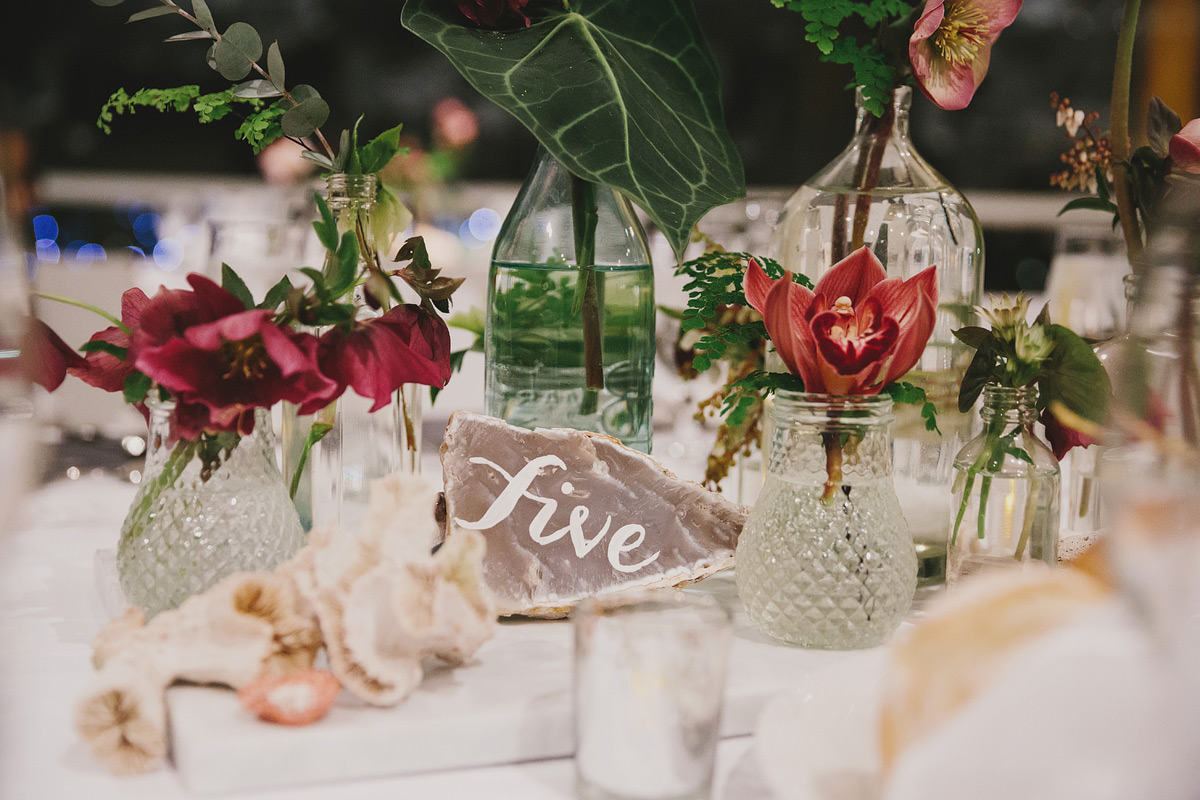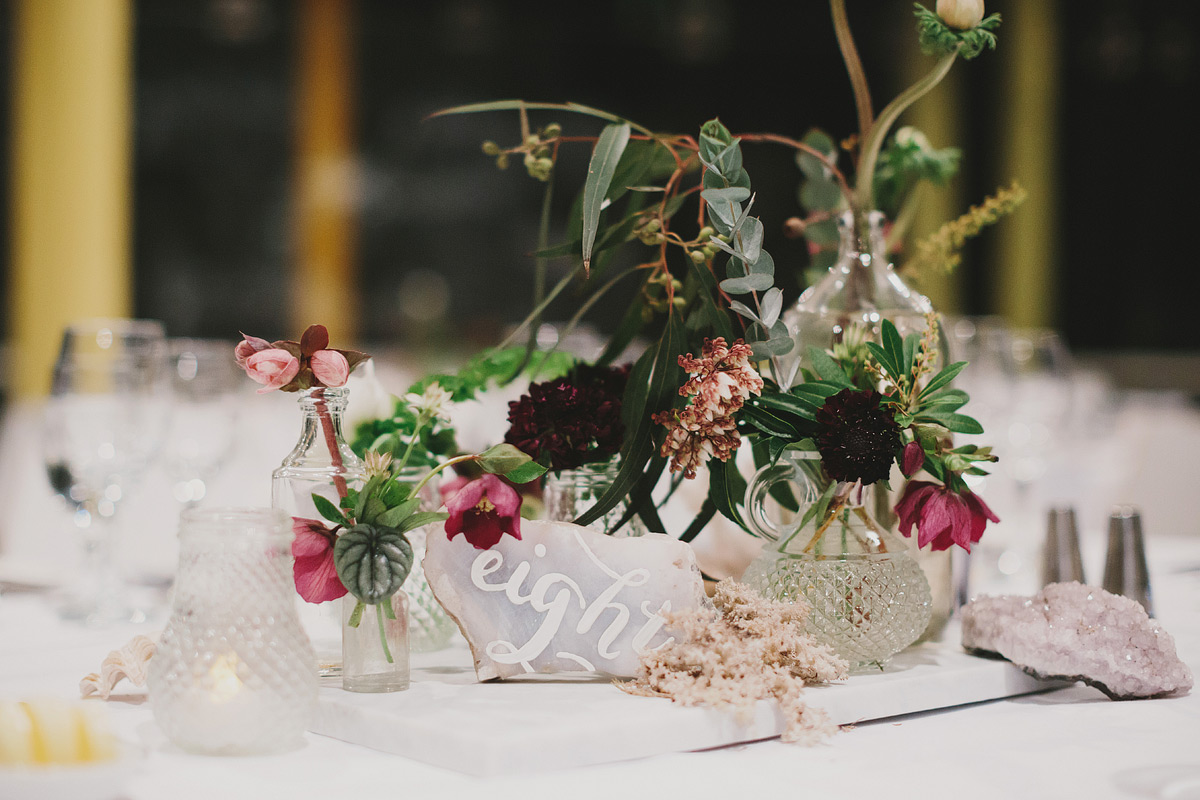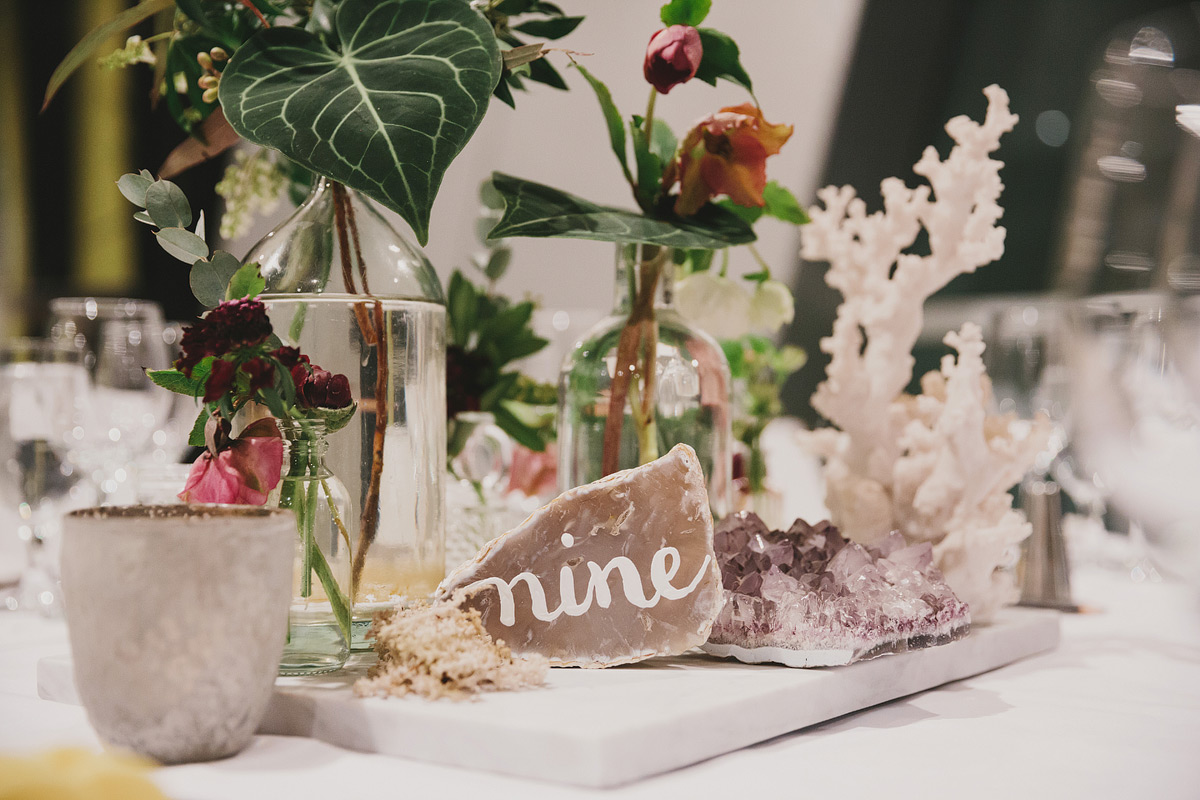 WEDDING CONSULTATION
At North St Botanical we work with you, the client, from start to finish to help create something special. Each event is unique so please use this form to help us create something with you.
PROP HIRE
At North St Botanical we have an extensive range of props for hire. Whether it is for a birthday, dinner or wedding North St Botanical will have something for you. Check out our range of props here.
NORTH ST BOTANICAL PINTEREST